May 9, 2019




11:00 am - 1:00 pm
Agenda
11:00am – 11:30am Lunch
11:30am – 11:45pm Self-introductions
11:45am – 12:15pm Old & New Business – Officer Elections!
12:15pm – 1:00pm Technical Topic Presentation
Technical Topic: Stealthy Marijuana Traps
Thousands of CBD products, including oils, tinctures, pills, liquids used in vaping devices, are now widely available in retail stores. How are we educating our employees to ensure that they know that these products are "a buyer's beware" because of the marijuana that it may contain.
Speaker: Margaret Gilbert, Director of Marketing for ASAP Drug Solutions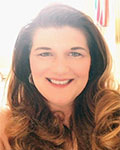 Margaret is the Director of Marketing for ASAP Drug Solution's Gulf Coast Command Center located in Houston, Texas. She has been recognized as an industry expert due to her 30 years of experience in the drug & alcohol testing industry. Her extensive knowledge includes Third Party Administration (TPA), laboratory expertise (SAMHSA, CAP-FUDT, and CLIA), training development and instruction, and other industry and non-industry adeptness. Margaret received a Bachelor of Business degree in Marketing from Baylor University. She is a trainer for DOT Collections, Saliva, Evidential Breath Alcohol, DER and Reasonable Suspicion training.
Lunch
Wood has an onsite cafeteria and coffee shop available for all meeting attendees to purchase their own lunch. The Connections Café features hot meals daily, soups & salads, a grill, deli items, pizza, desserts, beverages, and Grab & Go items. The Perk coffee shop offers Starbucks drinks, yogurt, smoothies, and Grab & Go food items. The cafeteria and coffee shop are both located on the ground floor of the Stallion building.
*Please note, only credit & debit cards are accepted.*
Location
Wood – Stallion Building
17325 Park Row, Houston, Texas, 77084, United States
Parking
A limited number of designated visitor parking spaces are located in a surface lot on the north side of the building. Alternatively, please utilize the parking garage directly south of the office building. You may enter the garage from eastbound on Park Row or northbound on Innovation Park Drive (formerly named Chronicle Drive). The gate arms will open automatically as your vehicle approaches. Please adhere to posted traffic signage inside the garage and 5 MPH speed limit. All garage levels and marked spaces are available for visitor use.
Please contact Michelle Reddish, Membership Chair, with questions: membership@energycorridor.assp.org.