January 12, 2023




11:30 am - 12:30 pm
Topic Remote and Hybrid Work – What We Know at the Texas A&M Ergo Center
All indications lead us to believe remote and hybrid work are the standards.  At the Texas A&M Ergo Center, we have conducted several studies and surveys examining this hereto for unknown population, their demographics, the ways they work, their chosen tasks, and their working environments.  This presentation will share study summaries and discuss ways to move forward in ergonomics, productivity, and injury/illness reduction with remote work(ers).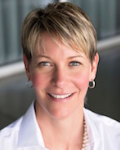 Speaker Martha Parker
Martha Parker is an Ergonomist and also Managing Director  of Texas A&M Ergo Center, Texas A&M University.  The Center educates current and future health and safety professionals by providing experience outside the classroom and by providing professional development and continuing education courses. The Center provides expertise to partners who require highly-technical and experienced health and safety professionals to solve complex problems.  Martha is also president and founder of m-erg. Previously, she worked for Neutral Posture, Inc. as an ergonomist and was a founding member of the Neutral Posture Ergonomic Engineering Team (NEET). Prior to that, she worked for ALCOA, Tennessee Operations as the smelting safety engineer and for Texas A&M University as a graduate research assistant. She earned her M.S. degree in Safety Engineering with an Ergonomic Specialty from Texas A&M in May, 1997. She acquired a B.S. in Bioengineering with an Industrial Engineering Specialty from Texas A&M in December, 1995. She is a Member of the Human Factors and Ergonomics Society (HFES), the American Society of Safety Engineers (ASSE), and the Institute of Industrial Engineers (IIE). She is registered with the Board of Certification in Professional Ergonomics as a Certified Professional Ergonomist (CPE), as well as International Well Building Institute, WELL Accredited Professional (WELL AP).
Martha Parker areas of expertise include: Office Ergonomics, Remote Working, Employee Wellness, Ergonomics Program Development and Management
Location
Conference Center
960 Memorial City Way
Houston. Texas. 77024
Please RSVP below. Complimentary Lunch Provided.
We're sorry, but all tickets sales have ended because the event is expired.